The 1up Entertainment Social Entrepreneurship Program Proposal
Ages 12-18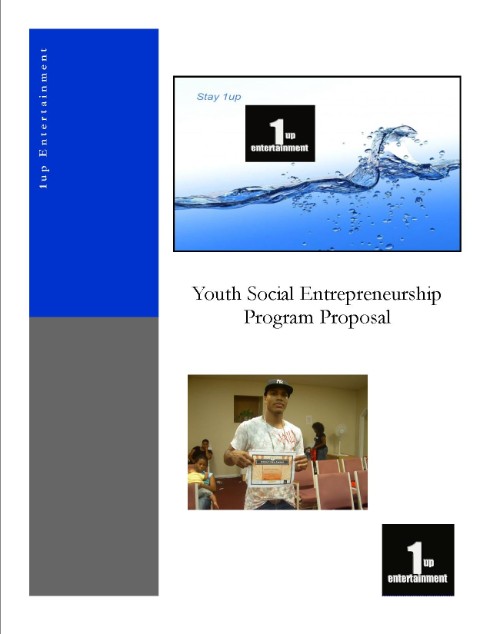 Program Overview
This Workshop gives a basic overview of the concept of social entrepreneurship and its' importance. It also teaches young men and women how to establish/manage a nonprofit organization, giving rises to the insight and interest for human services. It helps participants gain an appreciation for the workmanship of leaders, officers, board members, directors and managers; as well as, laying the ground work for these aspiring future business owners and entrepreneurs. This workshop will lead participants into role-play and critical thinking, allowing them to take on the position of hypothetically developing a nonprofit organization.
Read Proposal Below
The 1up Entertainment Student Critical Thinking Education Program Proposal
Ages 12-18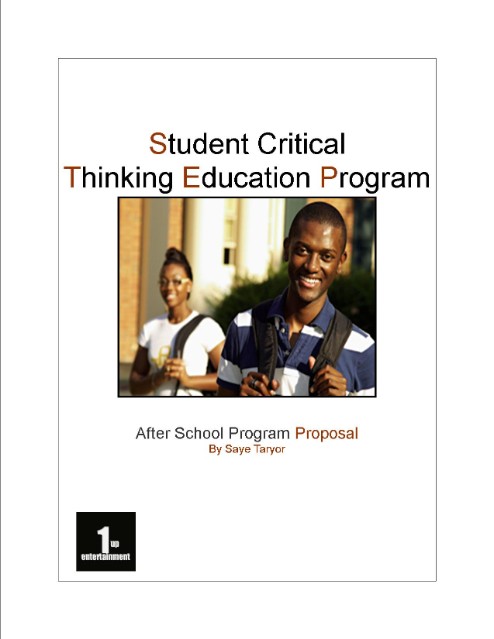 Program Overview
Under the assumption that the goal of education is to have positive impacts in the lives of those who partake in the process; parents, community leaders, and educators, would do well to promote critical thinking applications and concepts to young men and women in urban communities. This program begins by elaborating on the concept of critical thinking, while providing students with several hands on applications that can be used to improve their process of daily thinking. Students are introduced to several ways of implementing critical thinking applications in education. This will be followed with weekly activities and words of encouragement to get students to maintain intellectual courage.
Read Proposal Below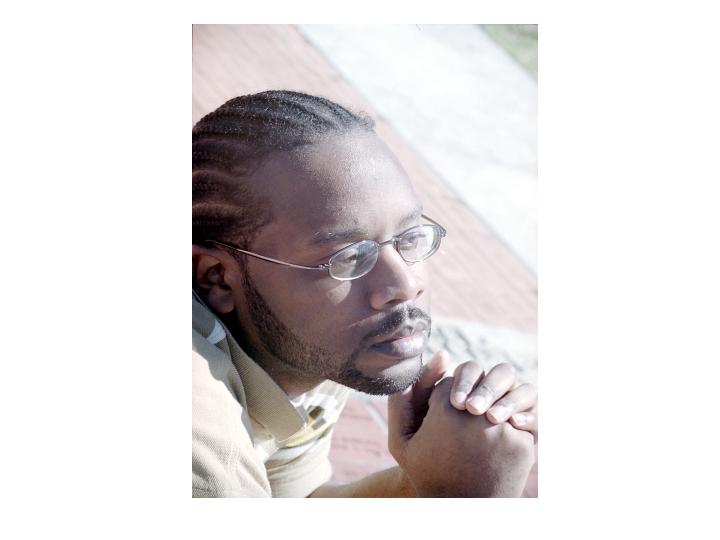 1up Program Director and Spokesman
Saye Taryor has over 10 years of public speaking and youth mentoring experience. After graduating from Piney Woods High School, Mr. Taryor attended the University of Southern Mississippi, where he majored in journalism, public speaking, and English. He also attended Georgia State University, where he studied critical thinking, public speaking, and creative writing. As the founder of 1up Entertainment/Consulting, he has strategically planned and hosted several public awareness events to promote the importance of critical thinking education and social entrepreneurship. Saye Taryor often lectures the "Generation Y Leadership Training Program" headed by Linda A. Brooks, and has recently created two workshops of his own. "The Youth Social Entrepreneurship Program", and "The Student Critical Thinking Program". Public speaking workshops and programs, created by Saye Taryor and 1up Entertainment, are mainly geared towards young men and women, between the ages of 12-25, but extend to more mature audiences as well. Mr. Taryor has written many articles, as a Child Development writer, for the Baltimore Examiner.
Pics from Generation Y Workshop, hosted by Linda brooks, sponsored by 1up Entertainment