Please help us raise $5,000, in order to purchase a used vehicle, for the use of 1up Entertainment/ Consulting.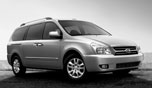 1up Entertainment/Consulting has created, and would like to host several lecture series and programs, aimed towards educating young men and women about the importance of social entrepreneurship and critical thinking, but traveling and material expenses has made it very difficult to render our services at a more affordable cost.
By gaining the funds above, we will be able to render more free workshops, and the out of state lectures and programs will become more affordable for those who are in need of them.